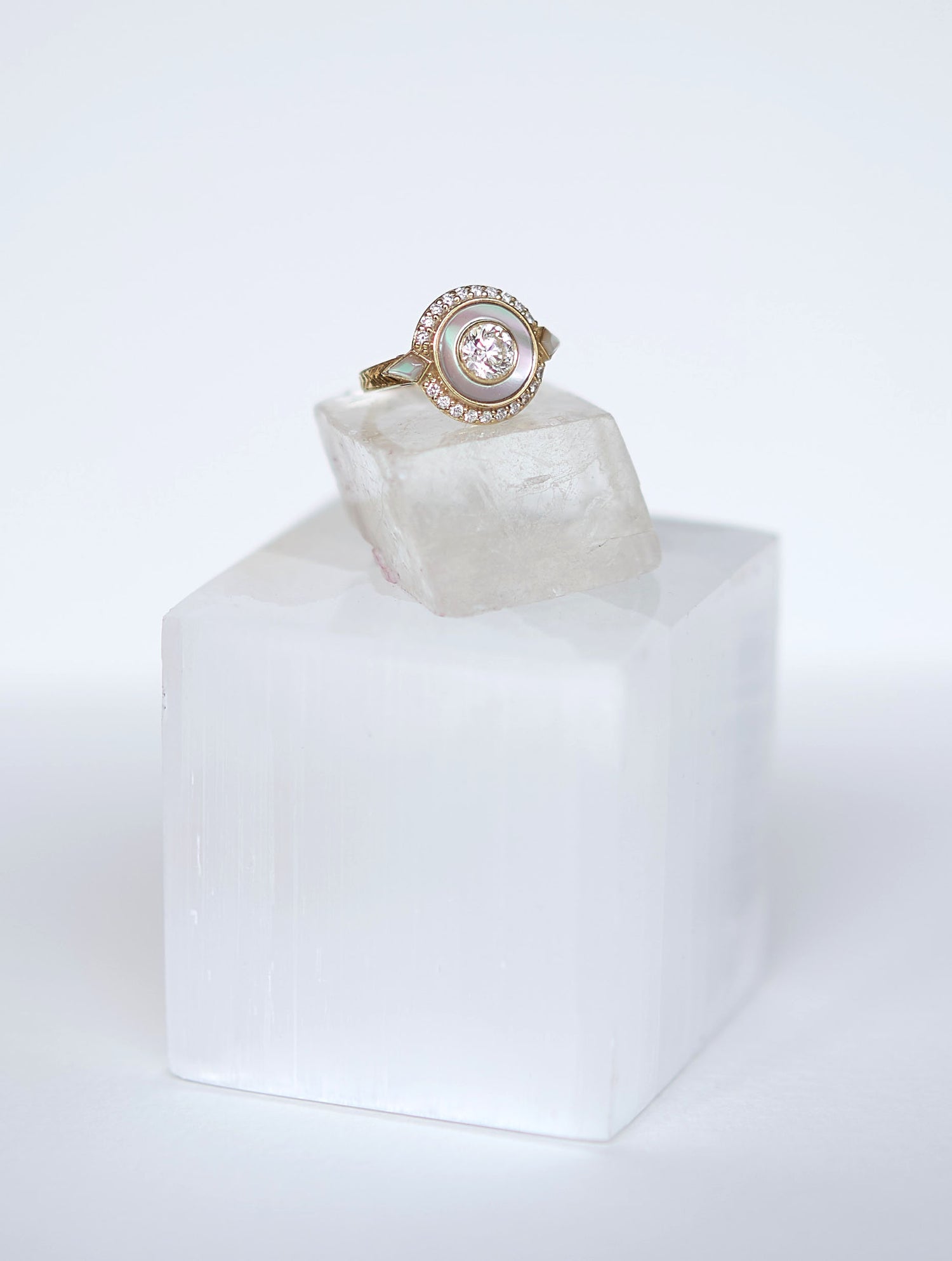 Design your dream jewelry with Güneş Deniz
My passion in life is to create beautiful small objects and I would love to share this joy with you - by creating your dream, together.
How it works:
We do a coffee date and brainstorm ideas of your desired piece. (If we are not in the same city, we meet on zoom)
We create a moodboard of inspirational designs together.
I create 5-8 designs with both hand & digital drawings and share with you.
Either you choose from one of the designs or we discuss what you like and dislike about them and I draw 1-2 more options.
Once we have chosen the design, I make the 3D drawing ready for production.
I take care of the full production and deliver your dream design to you!
***This diamond, Mother-of-pearl inlay and engraved 14K ring was designed as an engagement ring for Tara.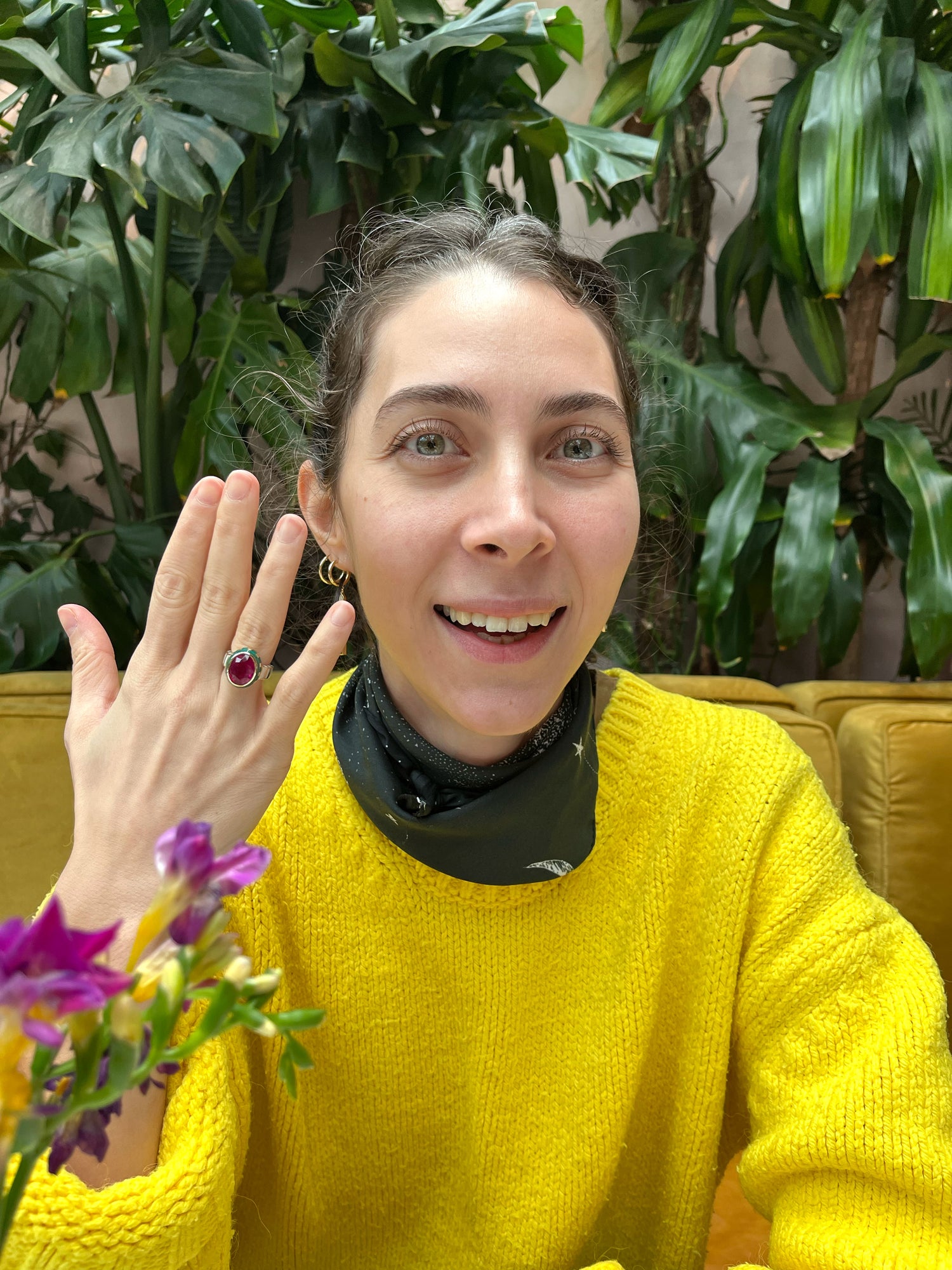 Materials available to use:
Gold
Silver
Brass
Diamonds
Natural stones
Mother-of-pearl inlay
Enameling
Engraving
Wood
Chains
Contact
What I will need from you:
If you already have a stone, I will need to have the stone provided to me so I can make sure of measurements and thereafter set the stone.
If you don't already have a stone, I will source it for you.
Your ring, ankle and/or neck measurements depending on the product.
*** This Ruby, engraved, enameled and 14K ring was designed for Melike.
Contact
14K, Emerald ring for Caroline